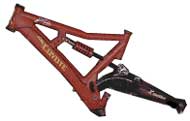 The Coyote/Fastrax F2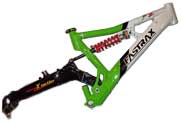 The F2 [sometimes known as the Coyote DH/XC or the DH1] is the predecessor to the XC2 and DH2. It uses a pushrod to drive the shock.
The F2 is also available in Asia as the FastTrax F2.
More on the F2 can be found at James Buckle's Site.